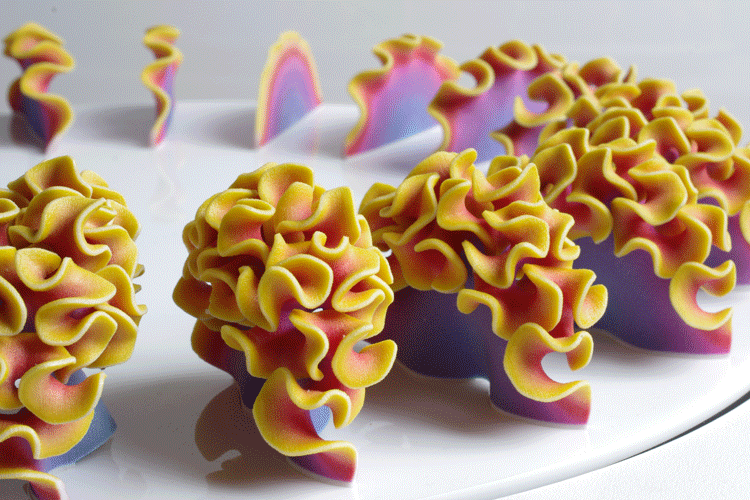 These gorgeous zoetropes were made by Nervous System for a 2014 exhibit called "Growing Objects" at the Simons Center for Geometry and Physics in Stonybrook, NY.
The show considers four natural growth patterns/ processes, and Nervous System made these zoetropes to represent (though not simulate) these patterns in action. A much more comprehensive description/explanation can be found here. These really are stunning. The references to patterns that recur in nature remind me of John Edmark's pieces that made the rounds earlier this year.
Photos from Nervous System's website.